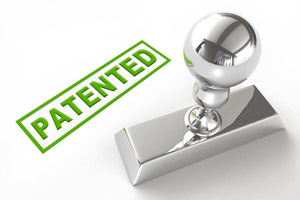 India's spirit of jugaad is finally going to get legal backing. Innovators who have for long been dismissed as copycats or blamed for piracy would soon get intellectual property rights, at par with patents, with the industry department going to move a bill.
The move to grant 'petty patents' or 'innovation patents', also called utility models, follows a near strong support to a proposal floated by the department of industrial policy and promotion, at least from domestic players. The idea was to give intellectual property rights to the small scale industry's innovations that lead to inventions which do not strictly conform with patent laws.
Under the Patents Act, protection is granted if there is novelty, inventive step and industrial application. It is denied in case there is a mere discovery of new forms of known substances, rearrangement or duplication of devices and inventions due to traditional knowledge.
Agencies such as Defence Research & Development Organisation ( DRDO) have told the department that development of weapons systems and platforms for services, with dual use applications, stand to benefit.
Similarly, the science and technology department has supported the move and suggested that the proposed protection be made available for 8-10 years.
The biotech department has argued that petty patents should be granted to mechanical devices, including those for patient care, some chemicals and industrial designs.
But global giants such as Intel have opposed the move and have argued that if at all protection is provided, it should be limited to mechanical devices and not for high-tech devices. "No, there is no overwhelming need/ empirical data to support the position that India today needs a utility model law," said Matrix Labs, a subsidiary of Mylan Inc, which is one of the world's largest player in the bulk drugs space.
Japanese companies, which have submitted a joint feedback to the government, have argued that protection against potential misuse should be built in.
While officials said that work on preparing the draft legislation was starting, the details would be thrashed out after further consultations. What is, however, certain is that industries such as pharmaceuticals and biotechnology would be kept out as the government does not want additional protection to affect public health. The science and technology ministry has said that only biomedical and pharma industry should get patent protection as large sums are pumped in for research and development.
By enacting a law that would boost protection of creeping and incremental innovations, India will join the league of over 50 countries ranging from Japan and Germany, which have had utility models for long, as well as China and the Netherlands that provided protection later.
"It is compliant with global intellectual property rights norms so we do not see any problem," government sources said.
In a discussion paper released in May, the department had listed several innovations ranging from clay refrigerator or Mitticool that does not use electricity, to gas stove switch, where the stove is switched off after a predetermined number of pressure cooker steam release whistles are sounded.
Since 2000, the National Innovation Foundation has built a database of over one lakh ideas, innovations and traditional knowledge practices from across the country and has filed for close to 200 patents in India and the US. Out of these, 33 patents have been granted to grassroots innovations in India and four in US.
The bill will provide a legal framework that offers quick, cheap, simple and non-demanding registration.