Sathya Sai Baba is the second of three incarnations of the Sai Avatâr. The first was Shirdi Sai Baba, who left his mortal body in 1918, after teaching the unity of God and brotherhood of man His whole life.
In particular, He did this among the Hindu- and Muslim-communities in Central India, who on their side considered Him as one of them. Sathyanarayana Raju, as Sai Baba was named, was born on November 23, 1926, [at 6:36 hours a.m.] in a small remote village called Puttaparthi in the South of India, approximately 160 km north of Bangalore.
There is now His Âs'ram named Prasanthi Nilayam, which means: Place of Supreme Peace. In Whitefield, about 25 km of Bangalore, Baba also has an Âs'ram where He regularly stays. This Âs'ram is called Brindavan (after Vrindâvana, the town of Vrindâvana in the Mathurâ District of Uttar Pradesh, India, where Krishna appeared five thousand years ago).
He came into the world with all knowledge, wisdom, power and divine love. Unlike self-realized saints, He did not have to practice disciplines or austerities to achieve his divinity. Although Sai Baba only attended school to the age of thirteen, he has complete mastery of the scriptures, of all the sciences, arts, languages - of all fields of study. As a matter of fact, he knows everything - including the past, present and future of all of our lives.
Sathya Sai Baba has millions of followers in India, as well as in many countries around the world. He has incarnated at this time to restore truth, righteousness, peace and love in the world and to transform all our hearts so that we can experience that we, too, are divine.
"I have the task to lead mankind in her development and to assure all human beings of an existence full of happiness and joy. I have promised that I shall rescue all who roam about uselessly, and bring them back to goodness." - Sathya Sai Baba
Sai Baba says that He will stay in the present quality as Sathya Sai Baba within the 21st century and will reach the age of 96. After that He will be reborn as the third and last incarnation as Prema Sai Baba, who will finish the Avatâra-mission started in the middle of the 19th century.
As a teacher He leads the spiritual development of all who turn to Him - by now, more than hundred million people, worldwide - and inspires people inwardly as well as outwardly. He has set up several schools and universities, where education is given totally for free. Also, He has built hospitals in several places where everybody receives free care and medication.
One of the most modern hospitals has been established in Puttaparthi, the Sri Sathya Sai Institute of Higher Medical Sciences - Prasanthigram. Also here, every treatment is completely given free of charge. The name Sathya Sai Baba is significant. Sai means: Godly Mother, Baba: Honored Father, and Sathya: Truth. His mission: to bring back truth in all hearts, to regain righteousness all over the world.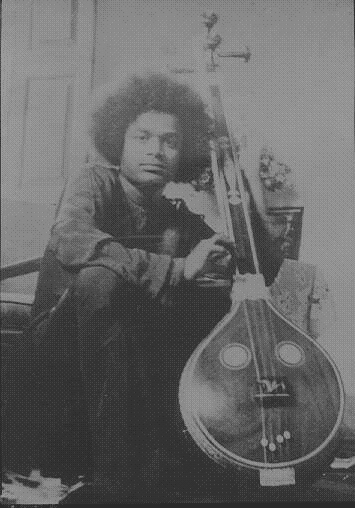 The sarva-dharma symbol is the symbol of the Sathya Sai Organization. Sarva: all, Dharma: divine law, is equal to religion.
The first sarva-dharma symbol stands for a lotus flower with six leafs, with in every leaf the symbol for a world religion. Together these symbols represent all religions in the world.
The Pillar:
the pillar (lotus) in the middle expresses the path of unity with God, with the several steps and phases one has to go forward. The blooming lotus is the heart that blossoms in love;
this results in the flower of enlightenment.