Red
The latest research shows that one of the best ways to lose weight and boost your health is to eat a host of colors. Trouble is, eight in 10 people in the United States don't consume enough of a variety of colorful fruits and vegetables, which means they face a nutrient deficit, according to a recent analysis of data from the National Health and Nutrition Examination Surveys and the USDA. Here's a kaleidoscope of inspiration to punch up your next meal.
Torch Calories
Move over, Wheaties. The new breakfast of champions is red chili peppers -- seriously. People whose morning meal included the spicy vegetable were less hungry after breakfast and ate less fat at lunch, a study in the
British Journal of Nutrition
found. "Capsaicin, the compound that gives peppers their bite, increases the production of appetite-suppressing hormones called catecholamines," says Sasson Moulavi, MD, a physician in Boca Raton, Florida, who specializes in weight control.
Fresh idea:
Add diced red chili peppers to scrambled eggs or top a whole wheat English muffin with low-fat ricotta cheese and chopped chilies.
Whiten Your Teeth
Brush, floss...and snack on strawberries? Yup. It turns out that the fruit contains salicylic acid, a natural tooth whitener. "Strawberries are a potent plaque fighter, and they actually contain a mild bleaching agent that's used in many commercial products," says Janice Cox, coauthor of
Eco Beauty
.
Fresh idea:
Puree a handful of fresh strawberries and add it to iced green tea.
Step Up Your Sweat Session
Go longer by tossing beets into your salad. Researchers discovered that this vegetable helped cyclists increase their endurance by up to 16 percent. "Beets seem to reduce the amount of oxygen the body uses during exercise," says exercise physiologist Stephen Bailey of Exeter University in England. "The result is muscles that can tolerate high-intensity exercise longer."
Fresh idea:
Drizzle beets with red wine vinegar and olive oil, then roast. Or saute with onions and garlic.
Orange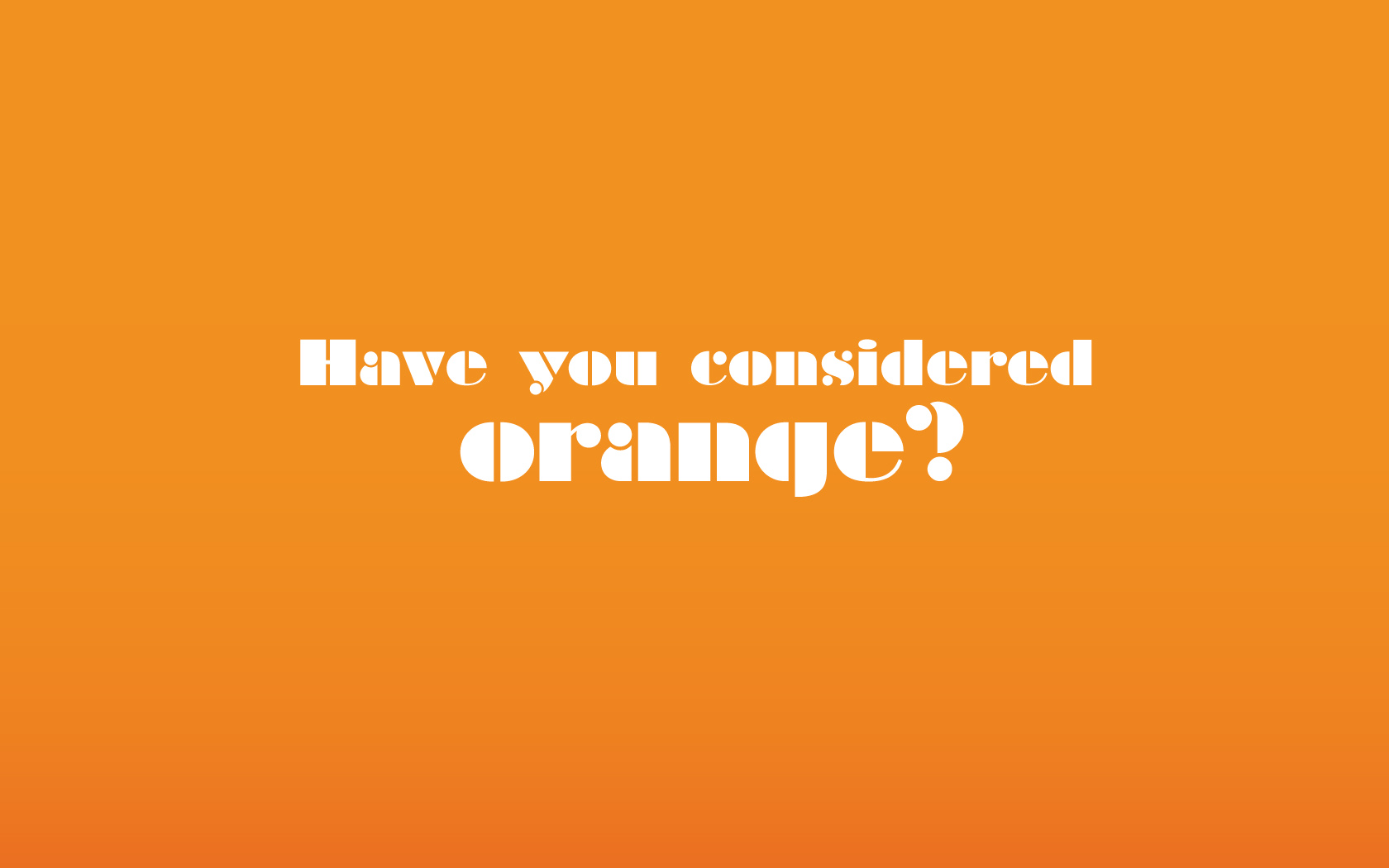 Protect Your Breasts
Regularly including mangoes in your diet could help prevent cancer by warding off free-radical damage. Researchers at Texas A&M University in College Station found that mango extract contains various polyphenolics, compounds they think may inhibit the growth of an aggressive breast cancer cell.
Fresh idea:
Combine sliced mango and jicama for a refreshing salad or sprinkle wedges with lime juice and chili powder.
Outrun Muscle Cramps
If you want to up your potassium intake, dig in to a sweet potato; one baked spud contains nearly 30 percent more of the nutrient than a banana. "Potassium is important to fitness because it helps ensure proper muscle movement and prevents cramping," says Elizabeth Ward, RD, author of
The Pocket Idiot's Guide to the New Food Pyramids
. Bonus: The veggie is a great source of muscle-building copper, too.
Fresh idea:
Don't fry sweet potatoes. This cooking method reduces the amount of potassium they contain. Instead, mash or bake 'em.
Think Like a Genius
Pumpkins, and especially their seeds, pack a zinc punch. Scientists discovered that people who took a zinc supplement laced with other micronutrients performed better on memory, reasoning, and hand-eye-coordination tests than those who took the micronutrients alone. "Zinc is essential for proper brain function, including aiding in neurotransmissions, which help you think clearly," explains researcher Harold Sandstead, MD, professor emeritus at the University of Texas Medical Branch in Galveston.
Fresh idea:
Whip up pumpkin muffins or pumpkin pancakes. Toss some roasted seeds onto a salad for a flavorful crunch.
Yellow



Boost Your Energy
Most people think that oranges are the vitamin C superstars, but the truth is, yellow bell peppers have nearly three and a half times as much. The newest reason to get your C: People who popped the supplement burned more fat than those who were deficient, according to a treadmill study from Arizona State University in Mesa. "Your body needs the vitamin to produce carnitine, a compound in muscles that converts fat into energy," says lead study author Carol Johnston, PhD, RD, the director of the university's nutrition program.
Fresh idea:
Add yellow peppers to a stir-fry, or layer them on a turkey sandwich for crunch.
Beat Bloat
Pineapple makes it a cinch to zip up your skinny jeans. "It contains bromelain, an enzyme that helps break food down so that it speeds through your system faster, reducing bloat," explains Jonny Bowden, PhD, author of
The 150 Healthiest Foods on Earth
.
Fresh idea:
Make a salad of pineapple, red onion, and mint, or grill pineapple rings for a turkey burger topping.
See More Clearly
Here's another reason to enjoy yellow corn on the cob tonight: It's packed with the antioxidants zeaxanthin and lutein, aka "nature's sunglasses," according to Ward. "Zeaxanthin and lutein work together to block harmful light that can cause damage to your eyes over time," she says.
Fresh idea:
Add frozen kernels to your favorite gazpacho recipe, or spread a mixture of butter, chopped fresh herbs (try basil and oregano), and a pinch of salt on corn on the cob.
Green

Get Your Glow On
Popeye's favorite is good for your complexion. "The vitamin A in spinach protects skin from UV damage and ensures healthy cell turnover, which keeps you looking radiant," Cox says.
Fresh idea:
Steam and toss spinach with garlic, lemon juice, and olive oil, or use the leaves to fill out a sandwich.
Slim Down
Pears may help you kick hunger. Researchers in Brazil put two groups of overweight women on almost identical diets. The only difference was that one group ate about three small pears a day; the other had oat cookies with the same number of calories. The result: The fruit eaters lost more weight. "Because pears contain water and are an excellent source of fiber, they keep you full longer. Plus, the fiber guards against drastic blood sugar spikes that can lead to overeating," notes Amy Kweller, RD, a nutrition professor at Johnson & Wales University in Denver.
Fresh idea:
Core pears, drizzle with honey, and bake for a sweet treat. Or add them to a grilled cheese sandwich.
Lift Your Mood
Feeling frazzled? Instead of reaching for a candy bar, try an avocado. It's packed with monounsaturated fat, which provides a pick-me-up. "The building blocks of brain cells are predominantly fat. If you don't eat enough, you get grouchy, crabby and depressed," says Susan Kleiner, PhD, RD, author of
The Good Mood Diet
. "Just make sure they're the healthy fats."
Fresh idea:
Drizzle sliced avocado with lime juice, brush with olive oil, and grill; then season with salt. Or make kebabs with avocado chunks, grape tomatoes, and mini mozzarella balls.
Purple and Blue
Fight the Flu
It's too hot for chicken noodle soup. So if you need to ward off summer sniffles, try plums. "The stone fruit contains neochlorogenic and chlorogenic acids, natural compounds that have been shown to inhibit the growth of viruses and bacteria in lab tests," Bowden says.
Fresh idea:
Instead of jelly, put thinly sliced plum on a peanut butter sandwich. Or puree the fruit, pour it into ice cube trays, and freeze it to use in summer drinks.
Improve Your Memory
Munch on blueberries to keep your brain nimble. They can help stave off dips in concentration, memory, and logical thinking, researchers at the University of Reading in England say. "Berries improve blood flow to the brain, which keeps cells in top shape," explains study author Jeremy Spencer, MD. "Also, they contain certain flavanoids that help us store memories better."
Fresh idea:
Mix blueberries into Rice Krispies treats or add a few to maple syrup and warm on the stove for a perfect pancake topper.
Fuel Up for a Workout
Raisins are an excellent preworkout snack. Athletes who ate the dried fruit 45 minutes before an hour of exercise performed just as well as those who had a sports gel, according to San Diego State University researchers. "Raisins are a stellar source of simple sugars, which are a key source of energy," says lead researcher Mark Kern, PhD, RD, a professor of nutrition at the university.
Fresh idea:
Pop a few raisins before or during a run for some get-up-and-go.
White

Build Up Your Bones
Leeks are great for fending off osteoporosis because they're packed with inulin, a plant fiber that has been shown to increase calcium absorption by up to 33 percent, Dr. Moulavi explains. The key is to enjoy leeks with calcium-rich eats like legumes, dark leafy greens, and dairy.
Fresh idea:
Caramelize sliced leeks in olive oil or use 1 percent milk to make a chilled low-fat cream-of-leek soup.
Prevent Cavities
Here's something to smile about: Onions help keep your teeth healthy. "They contain sulfur, a powerful antibiotic, and quercetin, an anti-inflammatory agent," Dr. Moulavi says. "These compounds have been shown to kill various types of bacteria, like Streptococcus mutans, which can contribute to tooth decay."
Fresh idea:
Raw onions are more potent than cooked ones, so use them in salads or stir them into guacamole, salsa, and other dips.
Strengthen Your Heart
The humble spud has gotten a bad rap, but it turns out that white potatoes can be part of a heart-healthy diet. "The high amount of vitamin B6 in potatoes helps hold down levels of the amino acid homocysteine, which is preventive against heart disease," Kleiner says. One medium baked potato contains more than 20 percent of your recommended daily dose of B6.
Fresh idea:
Mix chunks of boiled white potato with canned tuna, steamed green beans, and a vinaigrette dressing for a quick nicoise salad.