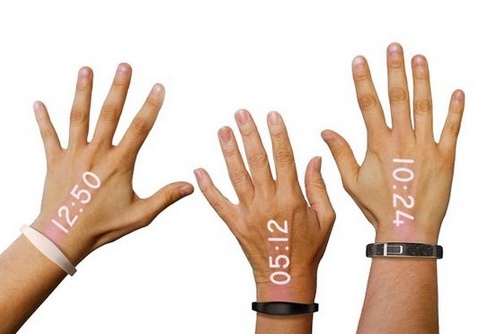 A team of computer scientists is developing flexible sensors that turn skin into a touch-sensitive interaction space for mobile devices.
Scientists from Saarbrucken in collaboration with researchers from Carnegie Mellon University have developed touch-sensitive stickers made from flexible silicone and electrically conducting sensors that can be worn on the skin.
The stickers can act as an input space that receives and executes commands and thus controls mobile devices. Depending on the type of skin sticker used, applying pressure to the sticker could, for example, answer an incoming call or adjust the volume of a music player.


Researcher Martin Weigel said that the stickers allow people to enlarge the input space accessible to the user as they can be attached practically anywhere on the body. The 'iSkin' approach enables the human body to become more closely connected to technology.
Users can also design their iSkin patches on a computer beforehand to suit their individual tastes. Weigel added that a simple graphics program is all you need. One sticker, for instance, is based on musical notation, while another is circular in shape like an LP.


The silicone used to fabricate the sensor patches makes them flexible and stretchable. This makes them easier to use in an everyday environment. The music player can simply be rolled up and put in a pocket, explains researcher Jurgen Steimle. They are also skin-friendly, as they are attached to the skin with a biocompatible, medical-grade adhesive. Users can therefore decide where they want to position the sensor patch and how long they want to wear it.
In addition to controlling music or phone calls, the iSkin technology could be used for many other applications. For example, a keyboard sticker could be used to type and send messages. Currently the sensor stickers are connected via cable to a computer system. According to Steimle, in-built microchips may in future allow the skin-worn sensor patches to communicate wirelessly with other mobile devices.