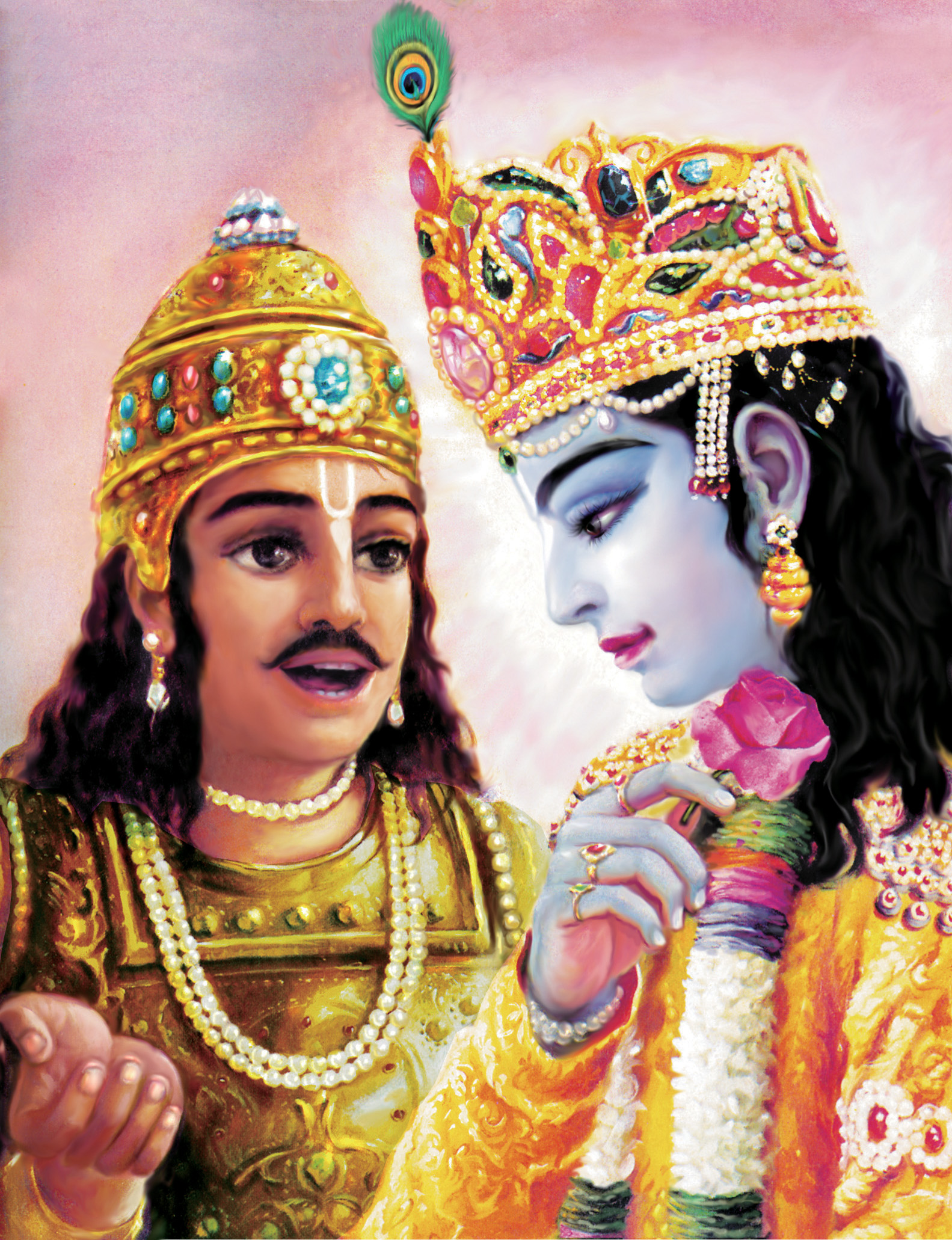 As you know, Krishna and Arjun were good friends and Krishna was known for his miracles(For Indians correct word would be "Leela").

Arjun asked him that he has yet to see one his miracles.Krishna assured him that he would be shown one at correct time.Months passed.
One day Krishna and Arjun went to river to bathe.While bathing, Krishna challenged Arjun to see who can hold their breath for longest under water.
Arjun accepted and they both went under water.Arjun waited and waited but he didn't hear any sound of Krishna giving up.Not able hold his breath any longer, he took out his head out of water and was surprised to find that he was at a totally unknown place and Krishna was nowhere in sight.
Bewildered, he came out of water and started walking in a random direction only to find a town.
The town was ruled by an old king looking for successor.He had a beautiful daughter.
By chance, his daughter saw Arjun and was instantly captivated.Gears moved to their places and Arjun married the princess becoming the ruler.
Ten peaceful years passed.Suddenly, Arjun's wife caught a disease and died.Arjun was struck with grief.
He went to the place where Antim Sanskar was taking place and was surprised to find to two stacked piles of wood(Chita).He asked about it.
People told him that whenever a wife dies, his husband is also subject to Antim Sanskar.
Frightened, he tried to make a run for it.People chased after him.He dove into the same river he came out of 10 years.He held his breath under water and listened for noises of people.Suddenly, it was silence all around him.Surprised again, he took his head out of water to see no one in sight.Suddenly, Krishna took his head out of water and declared:"Arjun, you lost!".