Padharo mahre des.

(Welcome to Rajathan!!)
Mahro Rajasthan -


When you hear the word Rajasthan what is the first thing that comes into your mind?

Desert.
Isn't it? But in reality, only few places are desert. And the
truth is many of Rajasthanies would not have even seen desert as desert is mainly in Badmer, Jaisalmer and Bikaner. A small quiz, which is the largest state area wise? :) because of its being the largest state, you can't expect from every people to visit all the places/districts.

Below place also belongs to Rajasthan - Hard to believe?? Where did this hell lot of water come from in this desert?? Above and below picture. Lot of diversity?? Well, this is Rajasthan.

For those, who liked this beauty, it's Udaipur. Go and visit the city of lake.
You've probable heard of Mount Abu and some of you might have visited this beautiful place in Rajasthan.
I belong to Rajasthan and I am not Marwari
. Biggest misconception in people's mind that every Rajasthani is Marwari. It's not. A person is marwari only if he belongs to Marwar region. The Marwar region includes Barmer, Jalore,Lakshmannagar, Nagore, Jodhpur and Pali. If your friend belongs to one of these places, you can call him Marwari.

We don't eat

Dal, Bati &Churma

every day. Yes, it's a specialty of Rajasthan but it doesn't come under basic food.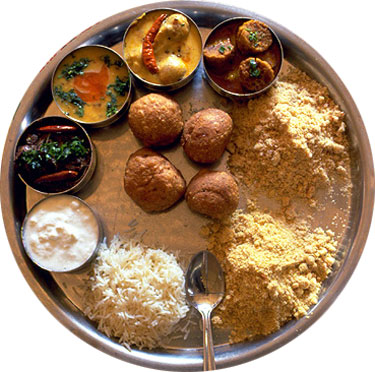 Looks yummy? Yes,It's actually is. I am hungry for this anytime.

Rajasthani people generally don't consume liquor and non-veg, a misconception!!

Guys, liquor is banned in Gujrat not in Rajasthan. Consumption of these are as good as in other states but barring few communities (Jain, Brahmins). But time is changing, people are also changing and this bar is lowering down.

Hey, you are a Rajasthani. How come you can't speak Rajasthani?


Yes, you are right. Rajasthani people should know their local language. But there are many and varies according to the region. Marwari is spoken in Marwar Region, Bagari in Bagad, Mewari in Mewar. So not unique. Story of the largest state. So, people generally communicate only in Hindi as this fulfills their need as all people know how to speak Hindi here.


So now Rajasthani has only been limited to rural places. Not proud of this fact :(. In Rural area people do talk in local languages but they also know Hindi. By the way, "Khamma Ghani" is the word to say Hello in Rajasthani. But most people here would just say "hello or Namstey".

Enough of misconceptions!! Now, let's talk about some facts about Rajasthan. What's it culture, places to visit, local festivals, famous people? But I guess, you don't need me for this. Wiki would be more than enough. Here

Rajasthan

.:)