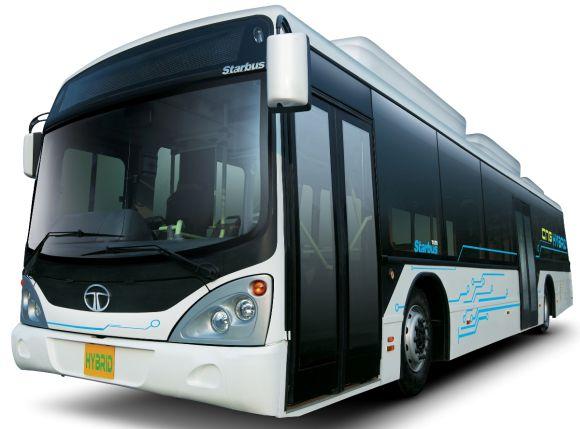 For the first time in the country, a Hydrogen-powered automobile bus has been developed by Tata Motors and Indian Space Research Organisation (ISRO) after several years of research.
The hydrogen fuel-fitted bus was demonstrated at Liquid Propulsion Systems Centre, an ISRO facility in Mahendragiri in Tamil Nadu on Sunday. It's a CNG-type bus. Hydrogen in bottles at high pressure is stored at the top of the bus and there would be zero pollution.
The hydrogen cells were a spin-off of the cryogenic technology that ISRO had been developing for the last few years, the Bangalore-headquartered ISRO officials said. "That's not exactly the cryogenic technology...(It's) liquid hydrogen handling and that's where ISRO has some expertise," they said.
"This is a leap for automobile industry for future transportation. In this vehicle there ill be zero pollution since the product of cold combustion is water. This is a result of great team work of Tata Motors and ISRO specialists with contributions from DSIR and PESO," said honorary adviser of ISRO V Gnana Gandhi, who led the technical team in this project.