Aristotle Onassis, the late Greek shipping tycoon and husband of former first lady Jacqueline Kennedy, was one of the first to purchase a private island. Skorpios, located in the Ionian Sea, was the site of Aristotle and Jackie-O's wedding, and is now owned by his granddaughter, Athina Onassis. Rumors of the island being up for sale circulated for more than a decade, but no confirmed reports of its sale have surfaced. Real estate appraisers have placed a value of more than $100 million on Skorpios.
Larry Ellison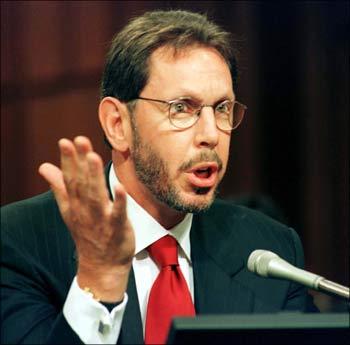 Oracle founder and CEO Larry Ellison is reportedly worth $36 billion. Ellison is an avid adventurer. Not only is Ellison a licensed pilot, but he also won the America's Cup, a prestigious yacht race, in 2010, and was even a crew member for one of the races. In 2012, Ellison purchased the island of Lanai, Hawaii's sixth-largest island, from James Dole of Dole Food Co. The 88,000-acre island comes with two Four Seasons resorts, two golf courses and a stable. Although it's not known what he paid for the purchase, estimates are between $500 and $600 million in an all-cash deal.
Richard Branson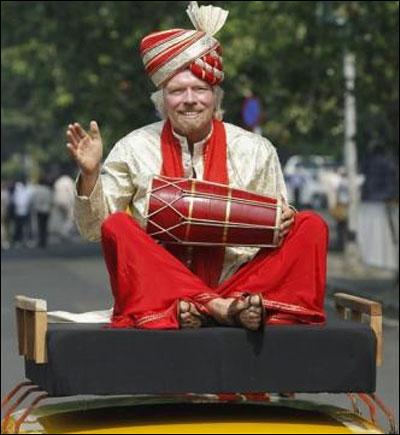 In 1978, Virgin Empire founder Richard Branson purchased The United Kingdom's Necker Island for only a few hundred thousand dollars. Branson may call the island home, but Necker Island isn't as private as it may appear. The island is a small private resort with a $50,000 per night price tag. Necker Island made news when lightning caused a fire that severely damaged Branson's home. At the time of the fire, actress Kate Winslet was at the estate and rescued Branson's mother.
David Copperfield
Magician David Copperfield purchased Muscha Cay, a private island with an unspoiled tropical environment stretching out more than 150 acres, complete with a 30-person staff that provides all of the amenities of an ultra-high end island experience. Only one booking is allowed at the 12-bedroom resort at any one time and rates start at $52,500 per night. Other celebrities calling nearby islands home include Nicolas Cage and Eddie Murphy.
Ted Turner
CNN founder Ted Turner purchased St. Phillips Island for an undisclosed amount. The island, located off the coast of South Carolina, is not open to the public. Ted Turner was the majority owner of the island until fellow media mogul John Malone upped his own stake in the island to 2.2 million acres.
Mel Gibson
Actor Mel Gibson purchased Mago Island for a reported $15 million in 2005. The 5,400-acre island is the size of some small countries and one of the largest islands in the South Pacific. Environmentalists were concerned that Gibson may turn the island into a luxury resort. Soon after purchasing the property, Gibson said that he wanted to leave it as it was and build only a vacation home.