There are plenty of things that make people fat – the food, the way of life and a lack of exercise. The recent report teases out the precise effect of technology like the TVs and computer screens which usually keep us sitting still instead of moving (which is exactly a lack of exercise).The statistic says that for every 10% rise in country's spending on technology, there's a 1% increase in obesity rates. The matter is that technology does not only keep people in their chairs and on sofas, the report says, – it also changes the way people eat.
Still, the news is not that bad. The report mentions the programs run by employers and the government, which is able to help counteract the effect – from building bike lanes to providing free and healthy snacks at the office. It turned out that there are a lot of factors that contribute to obesity, including such variables as physical activity, type of diet, women in the labour force, caloric intake, alcohol consumption, and smoking. It turned out that a 1% increase in the number of physically active people is able to prevent a 0.2% rise in obesity.
Indeed, common sense says if you keep sitting around in front of the screen, do not exercise while working and change your diet you will inevitably gain weight. The report came up with a fairly precise pattern: for every 10% increase in communications technology investment, the obesity rate rose 1.4% on average, which results in 4.2 million people in a nation the size of the US.
In the US, about 34% adults are obese, in Mexico – 30%, in New Zealand – 27%, in Australia 25%, and in Canada 24%. In the meantime, over 2/3 of Americans are either overweight or obese, which increases the risk of heart attack, stroke, diabetes and even cancer. While developed countries need to be aware, the developing nations like India and China should really take note, because when you look at just a 1% increase in obesity rates in China, you realize that it translates into 10,000,000 more people.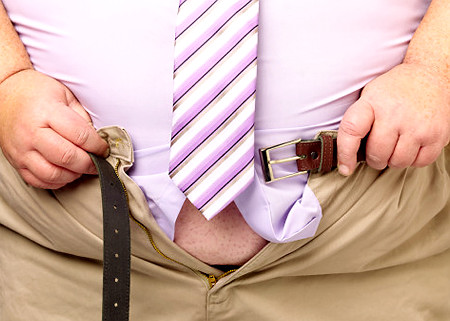 International giants are trying to solve this problem by different means. Dow Chemical, for instance, is paying for every penny of weight loss counselling for employees and their families, which includes face-to-face visits with dietitians and membership in Weight Watchers or Jenny Craig. As for General Mills, it offers fitness facilities at many of its offices and factories, as well as nutrition centres at its research and development facilities. Those offer free healthy food.