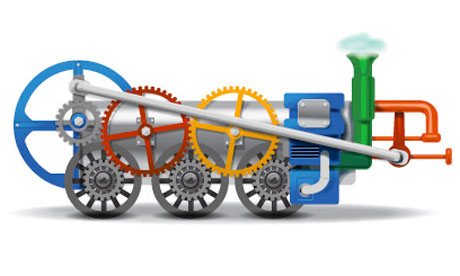 The Scientific American blog and interviews by Dr Vint Cerf—father of the Internet, chief evangelist and Vice President of Google—mentioned the teenager's project as the one that would help society as a whole.
On the launching ceremony of 2011 GSF, Harine's promo video was played.
The project "Power Line Conditioning Using Series Voltage Regulator" to eliminate voltage fluctuations through multi-level inverters, took the 16-year-old student to the final of the online competition.
"A team from the UK sent by Google came to Alakudi village near Chidambaram and shot a promo on my project covering my grand parent's house and the paddy fields," Harine said. The project is strange for the developed world as they are not aware of voltage fluctuations or low voltage like Indians.
"But I made them to fund projects that deal with issues related to developing countries," she said. Voltage sags provide the greatest cause for concern, since it results in malfunctioning of sensitive electronic equipment despite lasting for shorter duration.
Harine researched the present method used in customer based solution, which is the six-step inverter.
"I experienced these voltage fluctuations frequently. Lack of good quality voltage supply affected the lighting and the other appliances, often. This problem, I saw, was more pronounced in the rural areas, where the children could not read after sunset and the farmers could not irrigate their fields using motors," she said explaining her project.
Harine's mother Padmatilakam, an electrical engineer and assistant professor at Annamalai University, who is helping her daughter prepare for IIT-JEE at Narayana College, said Google's contest helped her daughter secure admission to Stanford University with 80 per cent (around 1 crore) scholarship and also to the University of Illinois-UC and they are awaiting for results from MIT, Harvard and Princeton which will be released in mid-March.