Indians' insatiable appetite for gold is well-known. This was on display on Akshaya Tritiya this year. Despite gold prices shooting through the roof over the last few years, thanks mainly to the unstable global economic situation, Indians spent a record amount on buying gold by swiping plastic cards, i.e. debit and credit cards on this Akshaya Tritiya, considered by many to be the most auspicious day for buying the yellow metal.
Consider this: On Akshaya Tritiya (Friday, May 6) the number of card swipes at jewellery outlets had jumped almost six times the average number of swipes on other Fridays, data from Venture Infotek, the country's leading transactions processing company showed. In terms of value of card-based transactions for all establishments are considered, the jump was a staggering 111% above average.
"This rise can primarily be attributed to the number of customer footfalls at jewellery shops across India, even though gold prices have touched new heights," Sameer S Nemavarkar, CEO, Atos Worldline India (Venture Infotek), said.
According to RBI's latest monthly data on spending through debit and credit cards, average daily spend was about Rs 330 crore, while the figure goes up to Rs 400 crore on Fridays. On the Friday that was Akshaya Tritiya, the total spends through cards had jumped to about Rs 850 crore.
Among the metros, Chennai was a clear leader where the number and value of card transactions increased by 31% and 128% respectively. Bangalore followed with a 15% rise in the number of card transactions while the jump in the value of transactions was a phenomenal 104%. Such a jump in the number of transactions came despite a rise of about 30% in the price of gold in India, from about Rs 16,600 per 10-gram last year to about Rs 22,000 this Akshaya Tritiya.
Among other metros, by value of transactions, Kolkata recorded a spurt of 63%, Mumbai 59% and Delhi 49%, the data showed. According to the latest data, of about 5 lakh point-of-sale terminals in the country on which plastic cards are swiped, Venture Infotek manages about 2.2 lakh terminals.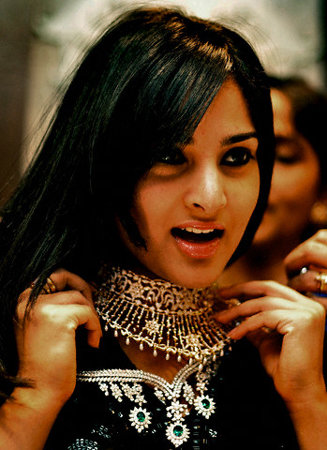 Industry watchers pointed out that while the higher price of gold partially contributed to the enhanced value of transactions this Akshaya Tritiya, the marketing overdrive by World Gold Council, branded as well as small-time jewelers, also contributed to this spurt in spends this year.