Tiger Woods: The Celebrity Endorsement Paradox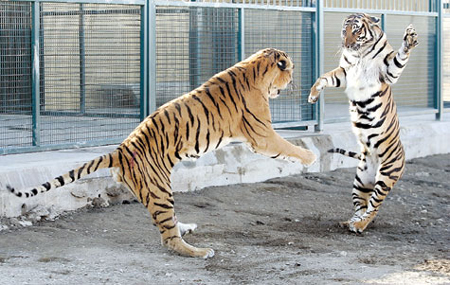 Written by: Sandhya Bhatia
The multi-millionaire athlete, Tiger Woods (Woods) had been long viewed as an ace golfer, and a family man. Following his popularity, consistent performance and clear image, many companies signed Woods to lucrative endorsement deals. However, towards the end of November 2009, Woods had to face the allegations of extramarital affairs followed by his indefinite break from golf. The series of crisis events set to affect his career, his image and his endorsements.
Woods is not the first celebrity revolved around by controversies. However, it raises a question for the marketers who link their brands with celebrity endorsers.
Tiger Woods: A Celebrity Endorser
Eldrick Tont (Tiger) Woods was born in 1975 and became a professional golfer in 1996. Tiger Woods (Woods) has had an unprecedented career, winning total about 93 tournaments including 14 of golf's major championships.
Being a top class athlete, popular all over the world, Woods had been considered as an impactful endorser with a combination of likeability, believability and popularity. With these qualities of an endorser, Woods had many of the global corporate brands endorsement on his account such as: global management consulting, technology services and outsourcing company – Accenture; premier communications company – AT&T Inc.; the world's leading interactive-entertainment software company – Electronic Arts (EA); sports drink – Gatorade (a unit of PepsiCo Inc); Gillette (a brand of Procter & Gamble); the world's leading golf publication – Golf Digest; worldwide leader in fractional aircraft ownership – NetJets; golf equipment manufacturer – Nike Golf; Luxury watch maker – Tag Heuer; Tiger Woods-designed golf-course community – Tatweer; The Tiger Woods Dubai; TLC Laser Eye Centers; and the leading provider of sports collectibles – The Upper Deck Company, LLC.
With big companies trying to tie Wood
"
s performance and spotless image to their brand, for years, Woods had been one of the most coveted celebrity endorsers. His array of endorsements helped him become the first sports star to earn $1 billion.
1
Nevertheless, Woods's image took at hit following a series of events.
The Tiger Woods Controversy
On November 25
th
2009,

The National Enquirer
2
published reports that Woods, married to a Swedish model, Elin Nordegren having two young children, was having an affair with a nightclub hostess and an event planner named Rachel Uchitel (who called these reports untrue). On November 27
th
2009, Woods had an early-morning car crash outside his home. Some media reports speculated that the accident followed a dispute in the Woods household. The Hollywood entertainment website tmz.com claimed that Woods had an argument with his wife after she confronted him about the affair allegations and that she had chased after his car.
Later, a Weekly magazine in the US, quoted a cocktail waitress, Jaimee Grubbs, who told the magazine that she and Woods shared a romantic relationship. A third publication, Life & Style magazine, reported Woods had been seeing Kalika Moquin, a marketing manager for a Las Vegas nightclub.
Amid the various claims of extra marital affairs, on December 2
nd
2009, Woods accepted to have cheated his wife. "I have let my family down and I regret those transgressions with all of my heart. I have not been true to my values and the behavior my family deserves. I am not without faults and I am far short of perfect. I am dealing with my behavior and personal failings behind closed doors with my family,"
3
mentioned Woods on his website.
In view of the controversy, on December 11
th
2009, Woods announced taking an indefinite leave from golf. "After much soul searching, I have decided to take an indefinite break from professional golf. I need to focus my attention on being a better husband, father, and person,"
4
stated Woods.
From accident to extra marital affair allegations and indefinite leave from golf - the series of events transformed the titan of golf into a distraction. After the controversy around Woods, Los

Angeles

Times

ran an online poll asking, "Has your opinion of Tiger Woods changed in light of recent events?" Of 2,344 total votes, 63.7% of respondents replied that they had lost respect for Woods.
5
The controversy that led to tarnish Wood
"
s public image came alarming for his corporate sponsors. Some of his sponsors ended their association with him, while some had been supportive and others re-evaluating their relationships with Woods.
--
http://namesake-expert.blogspot.com/
http://namesakeb2b.blogspot.com/