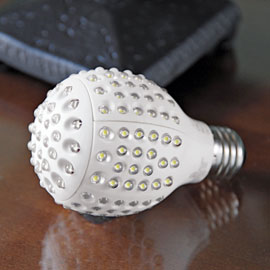 Expected to be available later 2010 or early 2011 is a new Energy Smart LED light bulb from General Electric. They claim that the new light bulb will be 77% more energy efficient yet put out the same light output as a regular 40W incandescent bulb, all while lasting up to 25 times as long (an estimated 25,000 hours).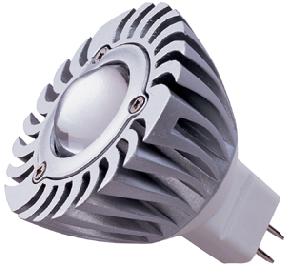 Current LED light bulbs produce around 350 lumens or less or light whereas the new bulbs will not only consume less but also produce upwards of 450 lumens. The company has filed multiple patents and hopes it will meet the Energy Star qualified LED omnidirectional light bulb requirements. As an added bonus they contain no mercury and will be RoHS compliant
John Strainic, global product general manager of GE Lighting, said: "This is a bulb that can virtually light your kid's bedroom desk lamp from birth through high school graduation. Consumers have been reluctant to move away from less efficient incandescent bulbs because they love the light quality. This new GE Energy Smart LED bulb will address that lighting preference head-on and give consumers yet another option to light their homes and businesses."