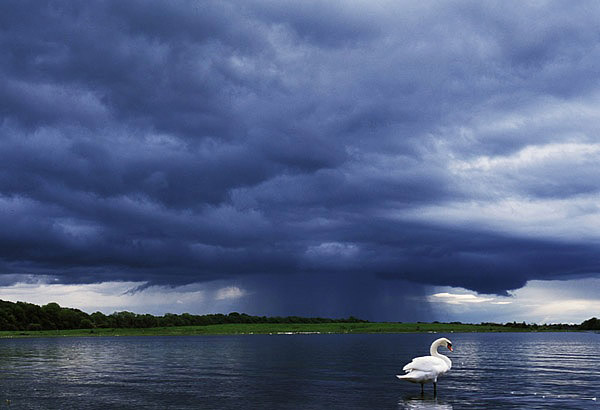 The current summer drought in Ireland is leading to fears that a major lake will once again disappear overnight.
On Monday November 22, 1955, Lough Funshinagh in County Roscommon completely disappeared in moments.
It has since re-appeared.
Accounts at the time in the Westmeath Independent describe an incredible scene as thousands of fish were stranded and swans and geese suddenly found themselves without any water.
"Nature was in the mood for magic in County Roscommon on Monday when sharp at 12 noon Lough Funshinagh with a farewell roar completely disappeared." the newspaper wrote.
An eyewitness, Nicholas Cummins told the newspaper that he was trying to catch a few fish when the lake with a loud gurgle suddenly completely disappeared into a huge cavity at the foot of the nearby Ardmullen Hills.
Thomas Cunningham, another fisherman stated "As the fish strugled about in the water pouring off  the lake the fisherman threw them up as fast as they could" he said .
Up to 200 swans were left homeless by the lake's disappearance and flew off to a nearby lake, Lough Ree.
The lake regularly goes dry according to local fisherman and has to do with a local subterranean channel that connects it with Lough Ree three miles away.
During prolonged drought, as Lough Ree drops to an abnormally low level, it drains off  Lough Funshinagh.