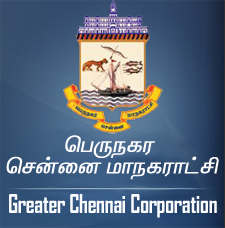 Are you staying in any one of the six zones where Chennai Corporation does conservancy operations? Then think twice before dumping recyclable waste into the street bins. Conservancy staff of the corporation will soon knock on your door with a weighing balance to collect recyclable waste. And you get paid Rs 5 per kg for paper, plastic and other recyclable stuff.
In its efforts to put an end to the mounting unsegregated waste reaching the notified dump yards daily, the local body has decided to try out door-to-door collection. "Each house in the corporation zones will get a collection bag from the civic body," mayor M Subramanian announced in the council on Tuesday. This follows the successful implementation of a similar programme in 16 wards in the corporation zones during April 2009.The programme is aimed at inculcating the habit of segregation of waste at source. A resolution to this effect, adopted by the council, allowed the conservancy staff to sell the commodity in the open market and take home the amount. "Each conservancy staff will be paid an advance of Rs 2,000 and it will be deducted at source in the following months," Subramanian said. This would prevent tonnes of recyclable waste getting accumulated in the dumping yards and contaminating ground water.
ITC has entered into an agreement with the corporation to collect recyclable waste from Anna Nagar and Shenoy Nagar in Kilpauk zone. The firm has been collecting waste from households for the last six months, paying Rs 2 per kg. "The civic administration was mulling over the plan for some time, as the municipal conservancy staff have been engaged in door-to-door collection of waste in tricycles for more than eight years now," an official said.
Officials said the collection of recyclable waste would begin in 17 divisions in July and subsequently be extended to other divisions. Divisions 4, 9 and 12 in Tondiarpet zone, 16, 21 and 24 in Basin Bridge, 53, 57 and 59 in Ayanavaram, 71 and 77 in Kilpauk, 98, 108 and 111 in Nungambakkam and 133, 134 and 135 in Saidapet zones will be covered. "We have placed orders for jute bags for collection," an official said.