A "humiliated" young mother in Britain was forced to get off a bus in heavy rain for breastfeeding her six-week-old daughter, sparking an outrage.
25-year-old Amy Wootten, a learning support assistant, was forced off the bus while she was travelling home from Bristol city centre.
The driver pulled up the number 54 First Bristol bus when she began to feed her six-week-old daughter Emily on the basis of a complaint by a passenger. She was instructed to step off the vehicle, despite the weather, when the lady refused to stop the breastfeeding, according to a media report.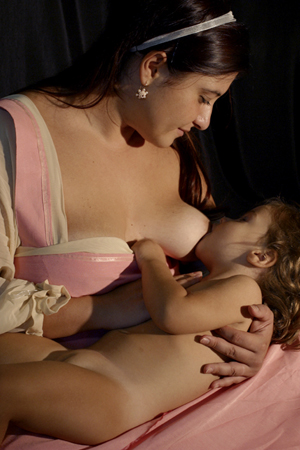 "I felt completely and utterly humiliated, because it was a packed bus - if I hadn't fed her, Emily would have screamed and we would probably have had more complaints from people on the bus," she was quoted as saying by the Bristol Evening Post. "I was showing a tiny bit of breast, but is it any different to showing your arm or your foot?"
"I have really struggled breastfeeding Emily and had so many problems but was determined to do the right thing for her. It just makes you really reluctant to feed in public," the disgusted mother said.
NHS guidelines encourage women to breastfeed because of the health benefits.
Wootten had to hire a taxi for the rest of her journey home to the Stockwood area of the city, according to The Independent newspaper.