Some 1,500 delegates representing 175 parties to a treaty designed to protect endangered species around the world on Saturday gathered in Qatar to discuss how best to protect wildlife.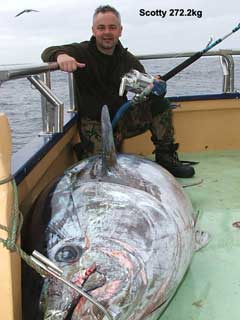 Bluefin tuna, elephants, polar bears, and a wide variety of reptiles, insects, plants and corals would top the agenda of the two-week conference on the Convention on International Trade of
Endangered Species of Wild Fauna and Flora (CITES) in Doha, the organisers said in a statement.
'2010 is a key year for biological diversity,' said Achim Steiner, UN under-secretary general and executive director of the United Nations Environment Programme, which administers the treaty body.
'By ensuring that the international trade in wildlife is properly regulated, CITES can assist in conserving the planet's wild fauna and flora from over-exploitation and thus contribute to the improved management of these key natural assets for sustainable development,' Steiner said.
Among the proposals delegates will discuss is one from Monaco suggesting a complete ban on trade of bluefin tuna, prized by sushi lovers around the world.
The fish populations in the Atlantic Ocean and the Mediterranean sea 'have undergone very substantial declines in the last 40 years,' leading Monaco to propose a temporary ban on commercial fishing of the species to allow populations to recover.
Delegates will also debate whether to further expand or limit trade in ivory. CITES banned international trade of the luxury producy in 1989, but subsequently allowed Botswana, Namibia, South Africa and Zimbabwe to sell more than 150 tonnes to Japan.
The $20 million those sales raised went to elephant conservation and other programmes, conference organisers said.
At this year's conference, the governments of Tanzania and Zambia will seek approval to sell government-owned ivory.
Congo, Ghana, Kenya, Liberia, Mali, Rwanda and Sierra Leone, by contrast, have proposed a halt to the limited trade in African elephant ivory, and a 20-year moratorium on further proposals to
relax controls on international ivory sales.