The Marina Bay Sands integrated resort has announced it will start operations in phases from April 27.

Phase One will see its casino, celebrity chef restaurants and some retail outlets open to the public.

In about two months, some of these construction cranes would have disappeared.


963 hotel rooms will open for bookings, out of the 2,600 planned for the integrated resort.


Its convention centre will stage its first event and the casino will see its first punters.

At least, that's the plan according to Marina Bay Sands.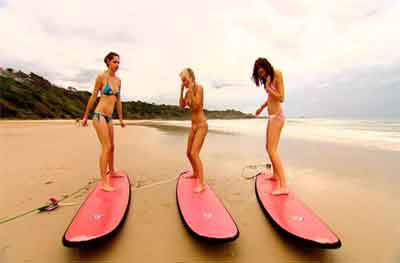 The rest depends on whether construction schedules will be kept and if it receives the necessary regulatory approvals.

Phase two will see the SkyPark and additional retail joints open on June 23.

Plans for the S$7.8 billion integrated resort started nearly four years ago and it's said to be the most expensive development of its kind.


The project has weathered its share of challenges along the way, including high construction costs during the previous economic boom and more recently, the global financial crisis and difficulties in meeting its recruitment targets.

Construction delays have also pushed back opening day by several months behind its competitor, Resorts World Sentosa.

But analysts said any first-mover advantage will matter little in the long run.

They added that Marina Bay Sands may in fact edge out its rival because its parent company, Las Vegas Sands Corp, has more experience in international markets.

Still, some teething problems may occur, like those experienced by Resorts World.

And like Resorts World, Singapore's second casino will be expected to implement social safeguards against problem gambling.

These include entry levies and voluntary loss limits.