The rich have got a lot richer in China during the financial crisis. This has fueled strong resentment among ordinary Chinese, who feel official nepotism and corruption is making some people extremely rich.
These are the outcome of recent studies by five different organizations, two of which are connected to the government. The resentment factor has been mapped by studies done by the People's Daily, the organ of the Communist Party of China and the State-run Zhejiang Academy of Social Sciences.
The People's Daily poll showed 91% of rich families have strong political connections and have benefited from it. Only 16% of the respondents in the survey felt that "wisdom and hard work of family members" was responsible for the wealth of the rich families.
This is damning verdict showing the extent of bitterness among ordinary Chinese, who believe that official corruption and nepotism plays a key role in making some people exceptionally rich. The poll outcome also suggests that the ordinary people do not think the government crackdown on corruption and nepotism has achieved much success.
The Forbes China Rich List, one of the public listing of the wealthy, has found that the threshold for the 400 richest people on the Chinese mainland (without including Hong Kong and Macau) rose sharply from 1.22 billion yuan in 2008 to 2.05 billion yuan in 2009.
This happened to be the period of financial crisis, which resulted in hundreds of factories closing down and millions losing jobs in the country. This is why surveys show high level of bitterness among ordinary people, who feel many of the wealthy have used guanxi or official connection to enhance their wealth.
"I believe that the wealth gap is a much more serious problem nationwide," Qiu Liping, a professor of social stratification at Shanghai University, was quoted in the official media as saying. "People do not always hate the rich. People hate those who are immorally rich," he said.
The timing of the surveys by State-run agencies is significant. The government is prosecuting Huang Guangyu, who emerged as the richest Chinese in 2008, for insider trading and illegal business dealings. He developed an almost a clan following among a section of businessmen because of his rags to riches story.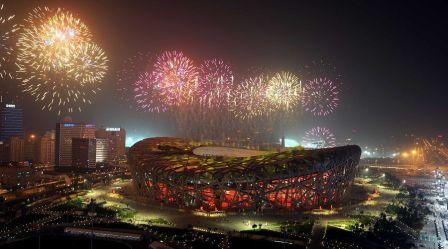 The surveys seem to justify government action by bringing out the resentment among ordinary people against those who have become rich by dubious means.
The People's Daily poll showed 69% of the people think "badly" or "really badly" of the newly rich families in China. Only 3% of the respondents said their impressions of the group are "OK" or "very good".
"The public gives positive evaluation to the ability of the group in making fortunes, and has no bad impression of their firms or assets. What causes resentment are the paths they take to gain wealth and some bad behavior after getting rich," the Chinese language People's Forum magazine said in a report.