A couple obsessed with Apple products said "iDo" when they exchanged vows for each other this Valentine's Day at a New York store of the technology giant.
The duo, Josh and Ting Li, became the first couple to dedicate their marriage to Apple that manufactures iPod and iTunes, Mac laptop and desktop computers and the revolutionary iPhone.
The pair, who met in the Apple store, had their priest dressed as Steve Jobs, the company's chief executive, and read their vows from their iPhones, while the rings were tied to a ribbon wrapped around a first generation iPod, the Telegraph reported.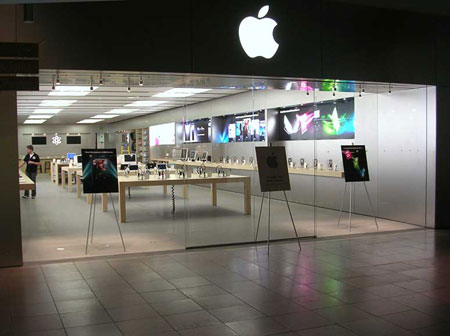 Part of their vows included a passage from Jobs speech that said: "You have to trust that the dots will somehow connect in your future. You have to trust in something -- your gut, destiny, life, karma, whatever. This approach has never let me down."
Ling, who was in a strapless wedding dress, had her vows written on a card that said "I love you more than this" followed by a picture of an iPhone.
Details of the unauthorised wedding, which was attended by about 30 friends, emerged after an employee of the store tweeted about it on the micro-blogging site Twitter.
Later, Josh told Entertainment Weekly that she met her partner at the Apple store while buying an iPod.
"I used to joke that the Apple Store is my church because I am not religious, and I loved everything Apple. Ting then came up with the idea of having the wedding there," she said.