Multinational whisky and beer companies are expanding their share of the local liquor market, as local liquor manufacturers are consumed by an ambition to take domestic products abroad.
Local manufacturers are pressured to expand abroad, as the local market has limited room for growth, industry officials said.
Local beer maker Hite Brewery said it exported a record 3.95 million cases of beer to Japan last year. Each case holds 200 bottles with each containing 500 milliliters of beer. The company said the "Premium Draft" beer it ships ranks as the No. 1 imported beer brand in Japan.
Hite Brewery said it also exported 410,000 cases to Iraq last year, demonstrating more than a 20-fold jump in exports since its first shipment made there in 2006.
In Mongolia, the company said the popularity of its beer has grown big enough to have an area in the city of Ulan Bator devoted to the drink with the name "Hite Street."
Hite said exports are also expanding to as many as about 30 markets, which includes China, the United States and Europe.
Jinro, Korea's major producer of the age-old white spirit, "soju," has been exporting the traditional liquor to as many as 50 countries. At the end of last year, it began exporting "makgeolli," a rice-based traditional wine, to Japan.
The country's leading soju maker said it introduced the "Jinro Liquor" to the Chinese market in January, a brand it specially developed and catered to the local taste, in order to secure a strong foothold in the world's largest consumer market. The company is now seeking to take the brand to other foreign markets.
Exports of makgeolli by Kooksoondang and the Seoul Rice Wine Manufacturing Association have also jumped.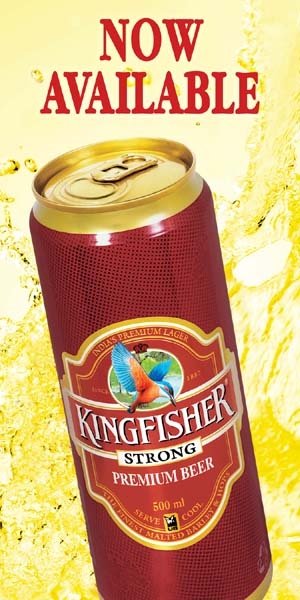 Data by Statistics Korea showed that makgeolli exports last year reached about $6.27 million, a 41 percent surge from the previous year. By export destination, Japan ranked No. 1 by accounting for 86 percent of the total shipments, followed by the United States, China and Australia. The milky rice wine was shipped to about 20 countries, according to the government report.
Meanwhile, foreign liquor companies are making the opportunity to expand their market share in Korea.
Thanks to stepped up marketing efforts early last year, Oriental Brewery said it was able to raise the total sales of its flagship beer brand, Cass, to 79.95 million cases, a 1.5 percent jump compared to 2008.
Japan's Asahi beer brand saw sales hit a record high of 750,000 cases last year.
With the country's whisky market dominated by two leading whisky companies ? Pernod Ricard and Diageo Korea -- their brands command about 80 percent of the local market.
Industry experts noted that imported wine has also been expanding its presence. Although the sector suffered a slowdown last year amid the economic downturn, experts highlighted that the segment has been expanding by 30 percent on average each year.
Japan's traditional spirit, "sake," has also been experiencing a boom in Asia's fourth-largest economy.
Market experts say competition between domestic and foreign liquor companies has been fierce since the aftermath of the 1997-98 Asian financial crisis.