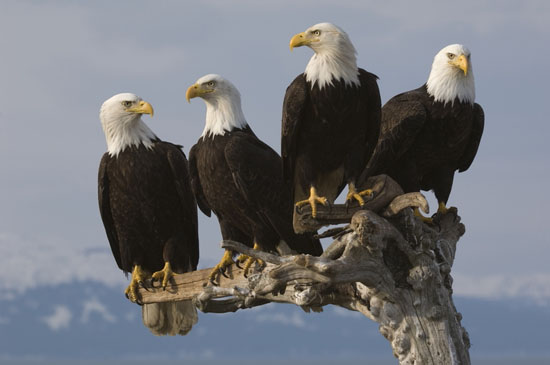 A wildlife show featuring some of the world's most beautiful birds of prey is threatened with closure due to a lack of interest from the public.
At the Birds of Prey-Show in Mirdiff, the star attraction — an American bald eagle — circles above the 400-seat capacity venue near Mushrif Park, off Al Khawaneej Road.
Unfortunately for him, however, only two people are watching the extraordinary predator in the arena.
For the husband and wife team of Zoltan Lorentei and Sandra Stuckenbruck, it is sadly a common sight since they began staging these performances in January last year.
German expat Sandra said: "Birds of prey have been a passion for us both and we want to share that with other people, which is why we started the shows."
The couple run a falcon breeding centre on land donated to them by their Emirati business partner next to the arena. However the cost of running the show is kept separate and is funded completely out of their own pocket.
"We have spent a significant amount of money to build the arena and the facilities to keep the birds.
"Weekends tend to be busier and we do get schools occasionally sending children, but it is difficult when so few people come and watch.
"We will see how we go up to the end of March, which is the end of our season of shows and if there is no major improvement, we will have to close. It's just not financially viable to keep going like this," said Sandra.
But for those that have been to the show, the birds certainly leave a lasting impression.
The sight of low-flying barn owls that skim just inches above the heads of onlookers is a 'wow' moment for many.
But it is Jon the bald eagle who invariably turns out to be the highlight of the shows as he demonstrates his skill at catching prey on water and in air.