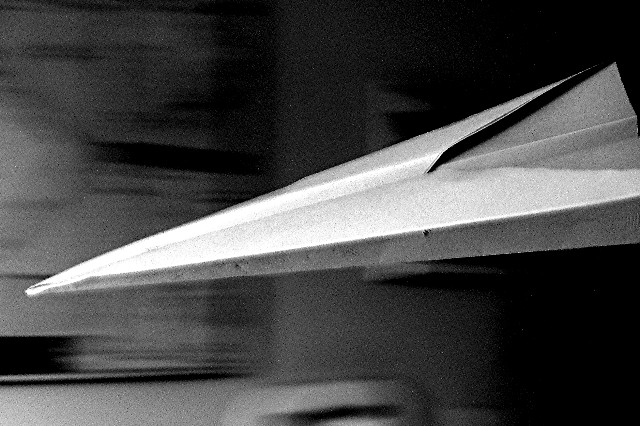 A Japanese engineer has set a world flight record for a hand-folded paper plane, which remained airborne for 26.1 seconds.
Takuo Toda used a plane specially designed for "long haul" flights, but narrowly failed to match his lifetime best of 27.9 seconds, a Guinness world record set in Hiroshima earlier and was made with a plane that was held together with cellophane tape.
The latest flight, inside a Japan Airlines hangar near Haneda airport in Tokyo, was the longest by an unadulterated model.
"I felt a lot of pressure. Everything is a factor - the moisture in the air, the temperature, the crowd," the Guardian quoted Toda as saying.
The record was achieved with a plane that stayed true to the traditions of origami, the traditional Japanese art of paper folding.
He folded his 10cm aircraft by hand from a single sheet of paper and did not use scissors or glue.
Toda, who is president of the Japan origami aeroplane association, said the secret to a successful launch was to avoid a flat trajectory and get the plane as high in the air as possible to give it time to circle slowly towards terra firma.
"It's really a sport. The throwing technique is very delicate," he said.
Toda, who received funding for the project from Jaxa, Japan's space agency, is determined not to give up and hopes to get backing from China or Russia for another attempt.
And until then, he may again try to achieve the origami plane equivalent of Roger Bannister's sub-four-minute mile: keeping his plane aloft for a full half a minute.
"I will get the 30-second record. It's just a matter of time," he said.