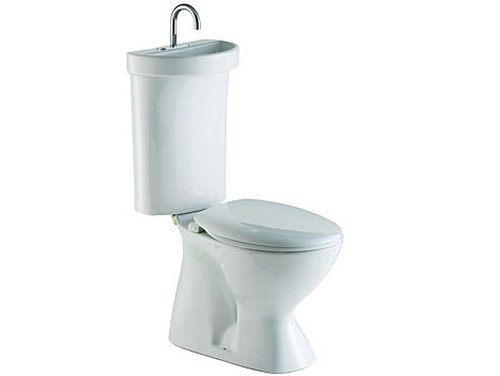 A group of Taiwan university students have invented a flush toilet which not only accepts waste, but gives something back, according to the Gulf Times.
The toilet bowl invented by students from the Kun Shan University and Southern Taiwan University measures the user's weight, body fat and heart rate, TV channel TVBS reported.
The measurement, taking only 30 seconds, begins as soon as a person sits. A printer on top of the water tank behind the bowl prints measurements.
The measuring is made by small plastic balls embedded into the toilet seat, and are linked to a computer and the printer.
According to TVBS, the idea for the multi-function flush toilet came from a professor who is not in good health and must check his blood pressure daily.