A new study from La Trobe University in Melbourne has found that men who regularly smoke pot are four times more likely to have trouble
reaching orgasm.
During the study, lead researcher Marian Pitts analysed the data collected as part of a 2005 telephone survey of 16- to 64-year-olds.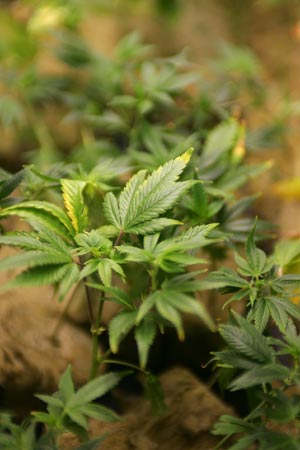 It showed that overall, 8.7 per cent of respondents said they had gotten high in the last year, with twice as many men (11.2 per cent) admitting to marijuana use as women (6.1 per cent).
Although male smokers experienced sexual problems, they still had more partners than non-smokers, reports New Scientist.
The findings showed that marijuana users were twice as likely to have had two or more sex partners in the previous year than men who didn't smoke pot.
Pitts'' team found an even stronger trend for increased sexual activity among female smokers, who were also seven times more likely to have been diagnosed with a sexually transmitted infection in the last year than non-smokers.
However, they had no more problems in the bedroom than abstainers.
The new study supports the results of the research led by Marie Eloi-Stiven at Weill Medical College of Cornell University in New York, which found that marijuana users were far more likely than others to take Viagra.